PF Printer PDF - Batch printer for Revit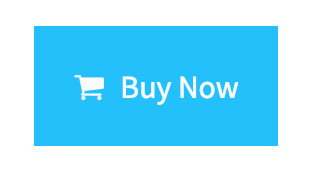 Simply publish your work in several seconds to PDF
Print / Publish / Export multiple sheets to PDF with different paper size. Just one click. All automatically.
You can easily plot your sheets with the PF Printer for Autodesk® Revit®
Plugin automatically set the paper size as the sheet size. Standard paper size and also custom paper size is supported.
Select your sheets from list to print. Set output filename and directory.
You can set black/white or colors print and also scale parameter that scale paper and drawing/sheet.
General function
Publish sheets to PDF
Option merge all selected sheets to one pdf file
Remove diacritics / accents from sheet name
Change output filename to lowercase or uppercase
Option set prefix and sufix for output filename
PDF paper size as sheet size. - standard paper size or custom size is supported
Option print black/white or color mode
Scale printing % - scaled sheet and paper
Vector or Raster printing
Standard Revit printing settings - Hide links in blue, Hide scope box and other
Stamp options - text, color, size
New function
New: List of sheets is sorted by numeric
New: Filter sheets list
New: Drag and drop sheets - change order
New: Possibility define output file name when merge to single file
New: The last setting is saved when the plugin is closed
New: Check if the file exists and if so plugin add suffix to filename - don't rewrite files
New: Simle installation and activation process
Enhanced
Enhanced: Folder dialog form for selecting output directory
Enhanced: New faster PF printer core
Enhanced: Last proccess check if created files really exist
Enhanced: modern UI
Fixed
- Fixed: The default printer driver may not be PDFCreator
- Fixed: Long print proccess make wrong filename
- Fixed: Improved stability when long print processing
- Fixed: Corrected PDF orientation when print to one PDF file
Technical parameters
Language: English.
Support: Autodesk® Revit® 2019.2.2, 2020.2.3, 2021.1.2, new released 2022
Operating systems: 64-bit versions of Windows 10, Windows 8.1, Windows 8, Windows 7
New version: 5.10
Free trial PF printer
Limitation: wattermark