PF Tools - Wall finishes generator

Generátor finální úpravy stěn - omítka, obklad, sokl - Wall finishes generator
Vytvoří finální úpravu ve vybraných místnostech
Lze navolit maximální výšku obkladu/omítky/soklu, ale též i spodní odsazení od podlahy.
Výsledný materiál je přesně vymodelovaný a lze ho opět využít jako výkaz
Ušetříte několik desítek hodin
Testováno na velkých projektech
Wall finishes generator
Is a simple plugin for Autodek® Revit® that automatic generates all wall finishes - plaster, skirting, tilles and other
You can set horizontal and vertical type material, max. height and offset from bottom.
All finishes have an exact area and can be scheduled

Tested on big project without any problem

Units system : Metric and Imperial
Language : English
Compatible with BIM Autodesk® Revit® 2016, 2017, 2018.
Benefits
Time Saving Modeling Process. - Fast modeling skirting, plaster, tilles.
Easy to Use. Simple, user friendly interface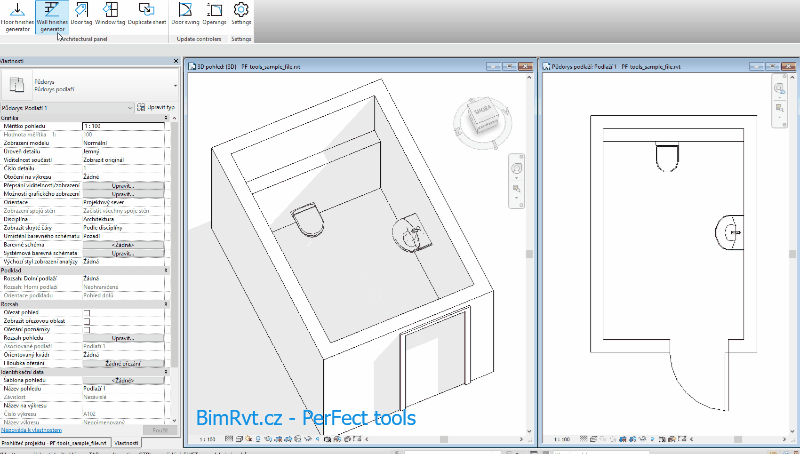 Nejnovější od Petr Fiala
Zanechat komentář
Make sure you enter all the required information, indicated by an asterisk (*). HTML code is not allowed.